---
---
January, 2020: Holiday Break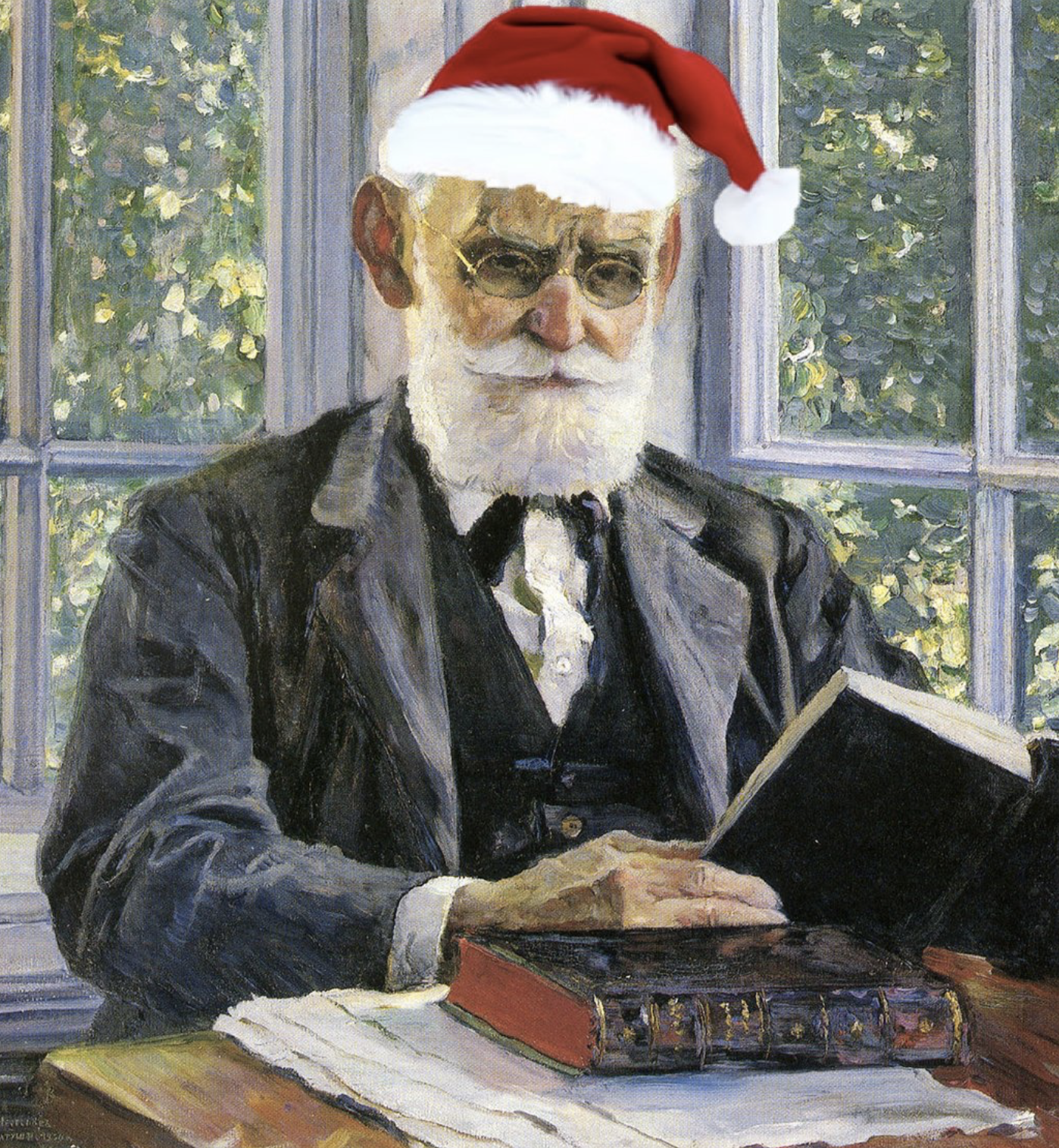 ---
December, 2019: Dr. Janine Kwapis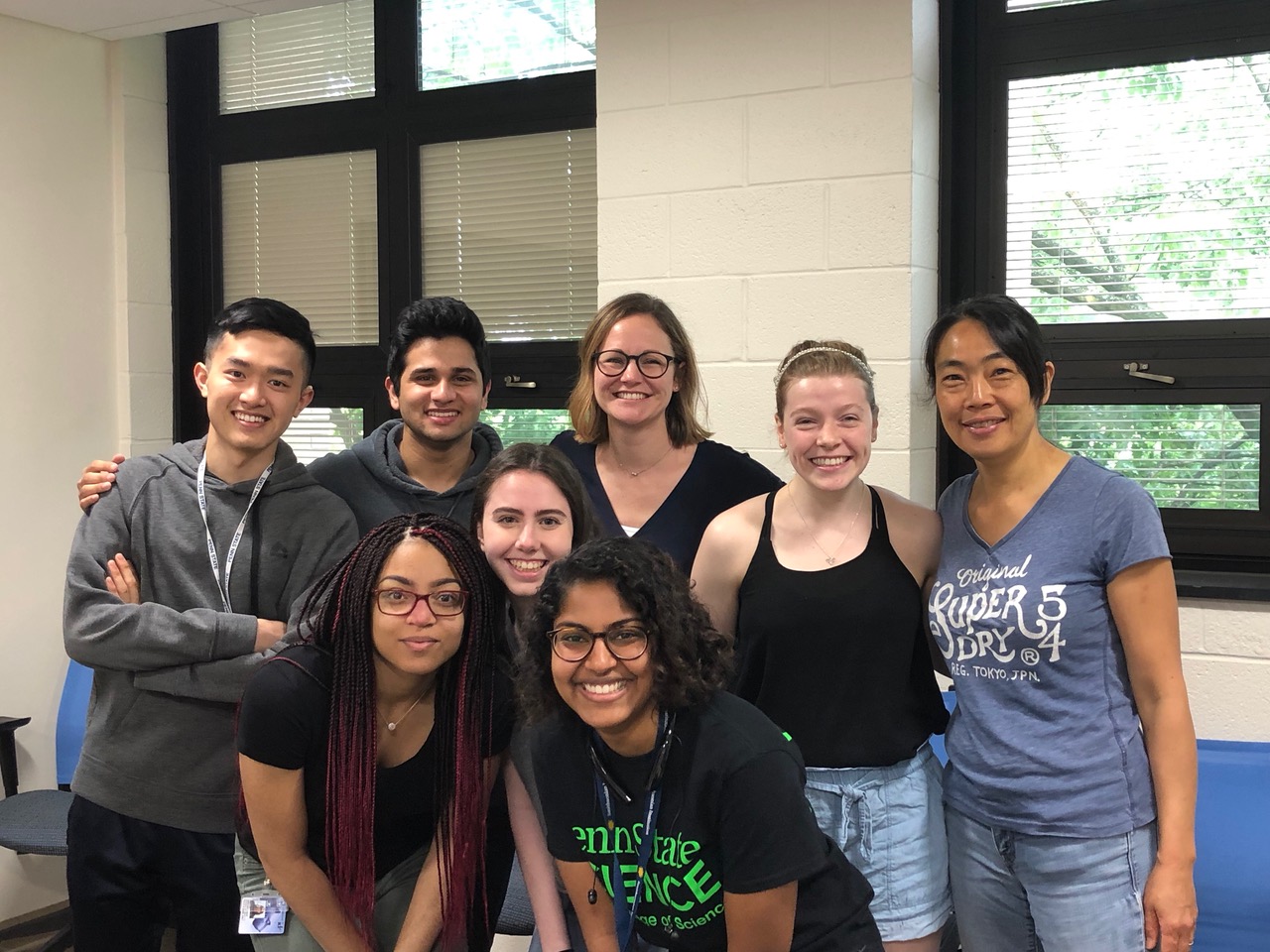 Dr. Janine Kwapis is an Assistant Professor of Biology at Pennsylvania State University. She earned her PhD at the University of Wisconsin-Milwaukee and conducted her postdoctoral training at the University of California, Irvine. In her lab at Penn State, Dr. Kwapis and her students study the molecular and epigenetic mechanisms that support long-term memory formation, storage, and updating and how these processes change across the lifespan.
---
What project are you currently most excited about in your lab?
There are two projects that I'm super excited about right now. First, we are trying to understand the functional role of circadian genes in modulating memory formation across the day/night cycle. We have found that at least one circadian gene, Period1 (Per1) plays an important role in memory formation and our most recent data suggest that Per1 may function differently during the day versus at night, changing the likelihood of memory formation. We're also investigating how memories are modified in response to new information. As a side project in my postdoc lab, I developed a task (called OUL – Objects in Updated Locations) that can assess both an original memory and updated information in a single test session. We're using OUL now to figure out how memory updating is different from initial memory formation.
If you could give one piece of advice to yourself as a trainee, what would it be?
Learn when to cut off a project or technique that's not working and switch to something else. It took me a while to realize that an important part of science is learning when to cut your losses and instead try a different approach or ask a new question. It's something you learn with time, but sometimes when things aren't working, it makes you concentrate on what is working and that's often where you find the interesting, unexpected discoveries!
How do you create a healthy work/life balance for yourself and your lab members?
Building the right lab environment has been super important to me since we opened our doors in January. I was fortunate to start my lab with a really fantastic technician (Kasuni Bodinayake – keep an eye on her – she's applying to PhD programs right now!) who has been instrumental in setting a positive tone for our new lab. Everyone in lab works really hard and I'm proud of the good, solid science we're doing, but I'm also proud to see that everyone is thriving outside of lab, too.
What advice would you give to a graduate student in the field of learning and memory who is looking to become an independent investigator in the future?
Work on your communication skills, both speaking and writing. As an incoming graduate student I had no idea how much of this job involves writing and speaking. Being able to communicate your science is fundamental and can be the difference in whether you get a job offer or get a grant. These are things that you learn with time, so practice early and often.
What do you love about the Pavlovian Society?
I love that everyone in the Pavlovian Society appreciates how important and nuanced behavior is. It's also a really great group of people and I love getting to see some of my oldest friends at the yearly meeting. I'm also really proud of Women in Learning (WIL) and the work we're doing.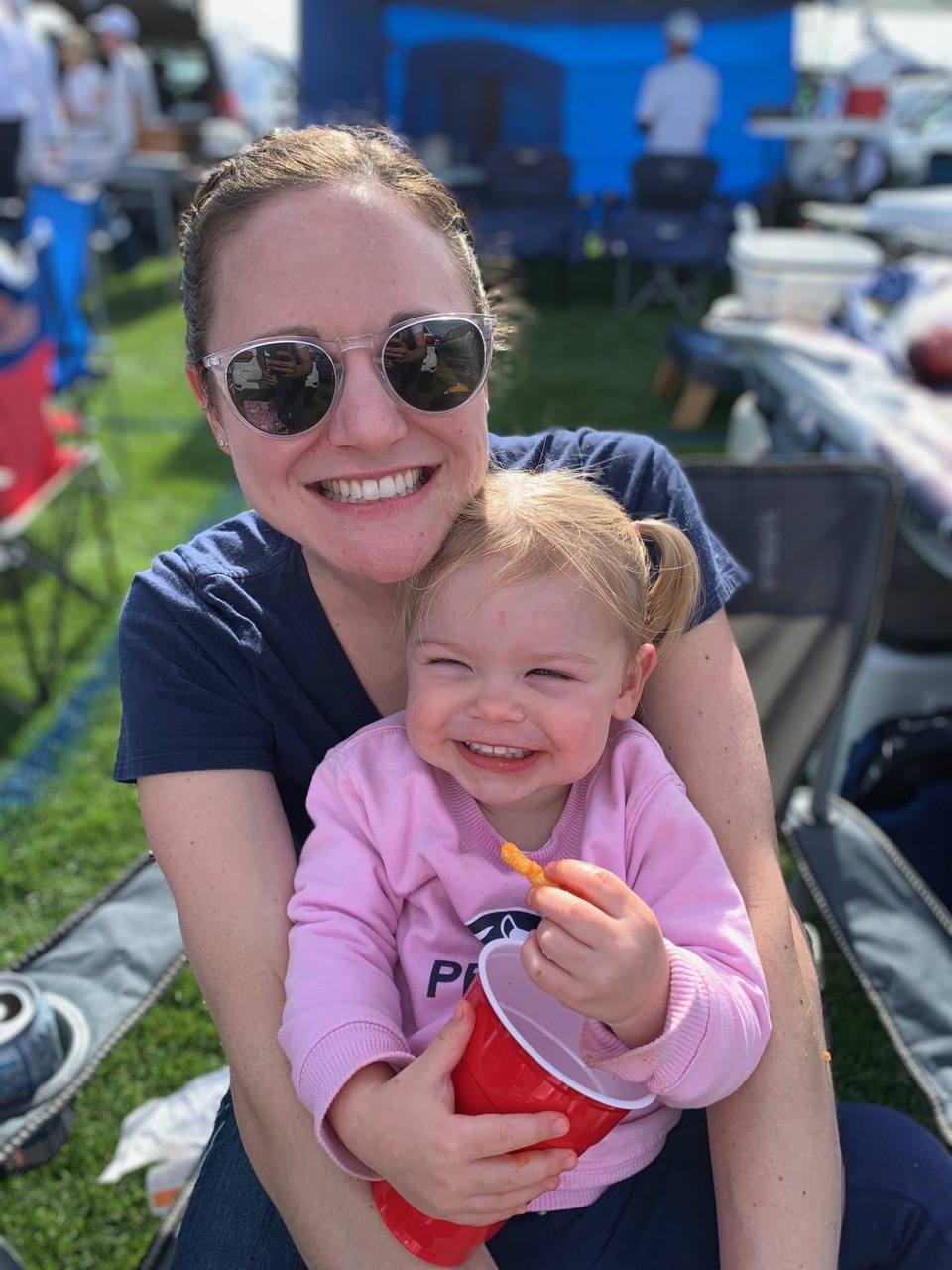 ---
Questions for December compiled by Hayley Fisher
---
November, 2019: Dr. Nadia Chaudhri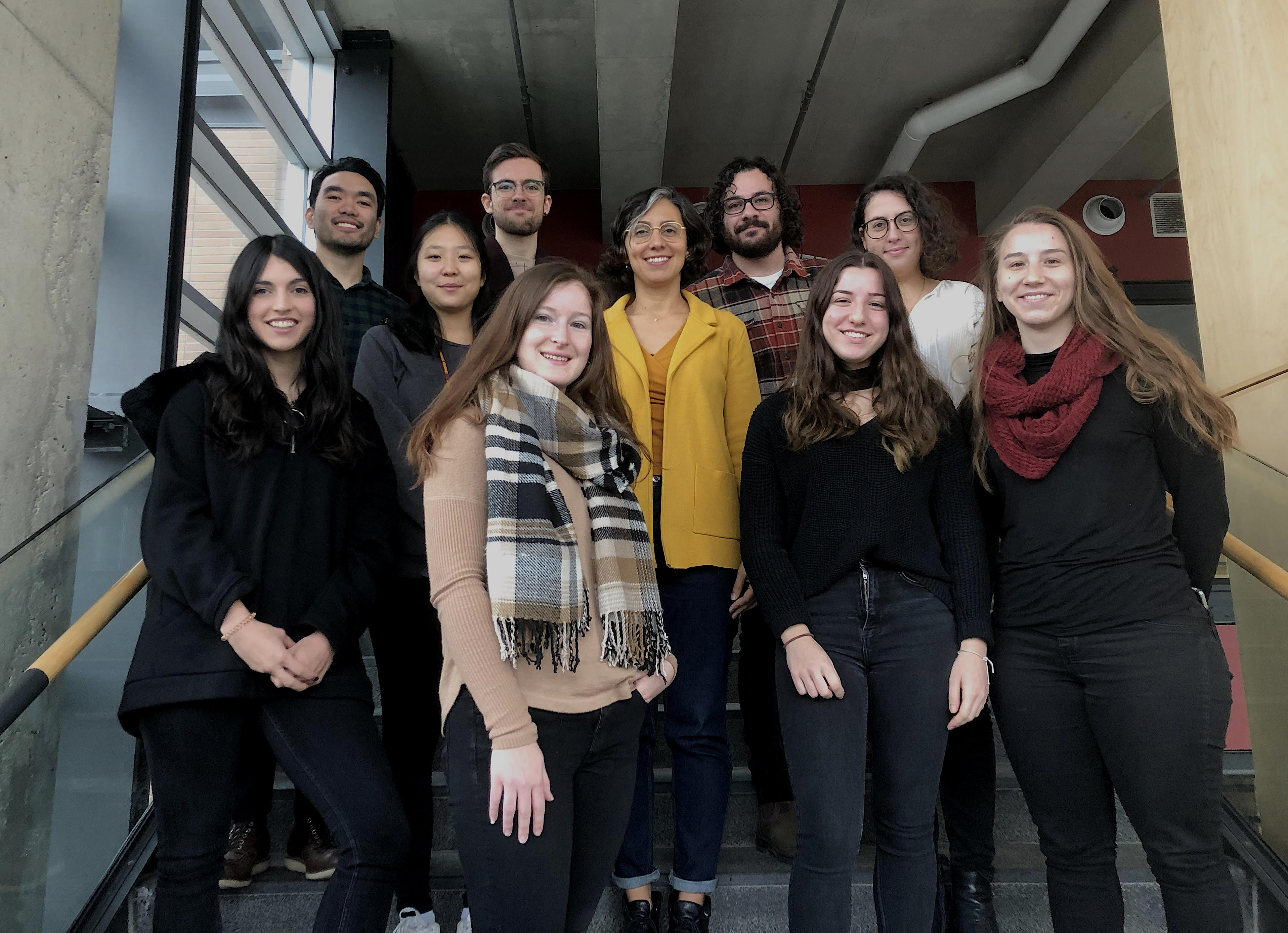 Dr. Nadia Chaudhri is an Associate Professor of Psychology at Concordia University and Director of the Center for Studies in Behavioral Neurobiology. She completed her PhD at the University of Pittsburgh and conducted her postdoctoral training at the University of California, San Francisco. In her lab, Dr. Chaudhri and her trainees study the neurobiological mechanisms of addictive behaviors using appetitive conditioning paradigms (both Pavlovian and instrumental) and neuroscientific techniques like neuropharmacology, in-vivo optogenetics, chemogenetics, in-vitro electrophysiology, and immunohistochemistry. They are especially interested in how cues become paired with reinforcing stimuli in a way that promotes relapse following extinction.
---
What project are you currently most excited about in your lab?
It's impossible to pick a favourite, so I'll tell you about 2. My graduate students (Alexa Brown and Franz Villaruel) are studying brain regions involved in appetitive extinction. Experiments in this project that branched away from standard extinction paradigms have produced exciting results. Another graduate student (Mandy LeCocq) adapted the reinstatement paradigm for use with alcohol, and her project is generating heaps of interesting data.
What triggered your passion for studying learning and memory?
I've always loved biology, and have a clear memory from high school of the first time I saw cell division through a microscope. I wasn't introduced to the brain or Psychology until college, and my fascination with biology transmuted into a desire to understand the neural basis of behaviour, particularly maladaptive behaviour like excessive drug use. I draw on the rigorous behavioural designs in learning and memory research to inform my work on extinction learning and substance use disorders.
If you could research something completely different, what would it be?
I'd study plant biology. I'm crazy about plants, fungi and growing my own food.
What are you most excited about in the learning and memory field?
My background and training is in addiction research, so I'm a relative newcomer to the learning and memory field. It's exciting to see modern neuroscience approaches being applied to theoretically-driven learning and memory studies. Recent work on sex- and individual-differences is also keeping learning and memory research at the cutting edge.
What are you most proud of in your career?
I grew up in a low-income family in Pakistan and now I'm an Associate Professor of Psychology at a Canadian university. Describing this journey is 'beyond the scope of this article,' but I'm incredibly proud just to be where I am right now. I love being a scientist, creating opportunity for my lab members, and being in a position where I can advocate for the next generation of scientists.
Who influenced you the most throughout your career?
As a graduate student I was co-supervised by Alan Sved and Anthony Caggiula at the University of Pittsburgh. Alan is whip-smart and sharp as a tack, and Tony is a creative genius. Reconciling the very different feedback that they both gave me on papers did wonders for my scientific writing. I also had an amazing postdoctoral supervisor, Patricia Janak. Tricia gave me independence, resources, and sponsorship, all of which set the stage for me to flourish. Tricia is an incredibly successful, brilliant researcher, and a role model for me and many other scientists.
What do you love about the Pavlovian Society?
Everything! The rigorous science, the people, the WIL lunch, drinks at the hotel bar. It's a fantastic, focused meeting that feels welcoming and supportive of junior scientists.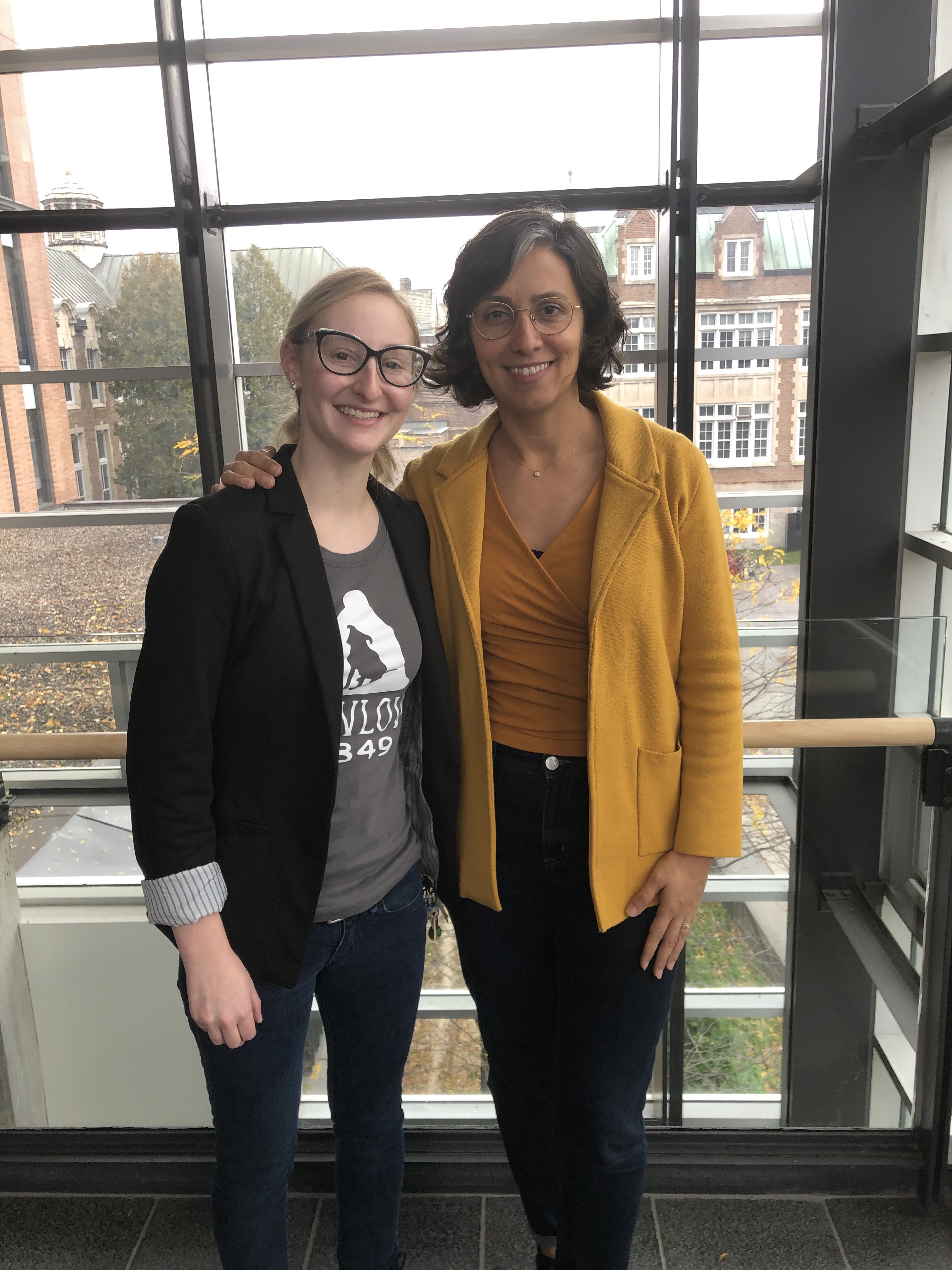 ---
Questions for November compiled by Alex Chisholm
---
October, 2019: Dr. Catharine Rankin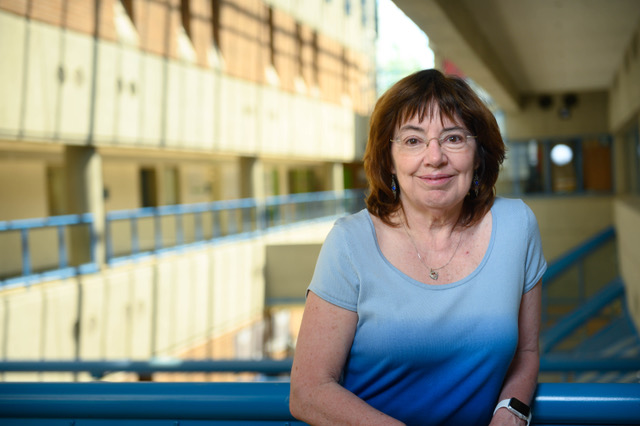 Dr. Catharine Rankin is a professor in the Department of Psychology and a member of the Centre for Brain Health at the University of British Columbia. She earned her Ph.D. in Biopsychology at The City University of New York and conducted her postdoctoral research with Dr. Thomas Carew at Yale University. Dr. Rankin's lab was the first to show that C. elegans are capable of learning and memory. Her lab combines behavioral and genetic assays to study the genetic basis of learning and memory and how experience alters the nervous system in C. elegans. Dr. Rankin is the current president of the Pavlovian Society and the host of our 2019 meeting from October 3 - 5 in Vancouver, BC.
---
What project are you currently most excited about in your lab?
We are studying the role of genes associated with Autism Spectrum Disorder (ASD) in habituation of mechanosensory stimuli in C. elegans. These studies go two directions- we hope to contribute to understanding ASD while also deepening our understanding of mechanisms of habituation. This is exciting because it allows my basic science investigations to contribute to understanding a human disease.
Are there any new techniques in the learning and memory field that you are excited about?
In C. elegans we have begun to use a genetic technique called Degron Technology that allows us to degrade a specific protein in specific neurons or at specific times in development and this is allowing us to understand what neurons a gene of interest is working in, and when in development it is necessary.
What was your first research experience?
I did my undergraduate degree in Psychology at the University of Guelph in Ontario, Canada. For my Honors project I did an event-recorder behavior study of the activity of seals in captivity trying to determine what they spent their days doing- swimming, sleeping or interacting. This was to help design new housing facility for them. It was in an unheated hut in an Ontario winter and I nearly froze to death!
What has been your biggest career challenge and how did you get through it?
For my postdoc I worked on the development of learning in Aplysia and when I moved to UBC I tried to set up an Aplysia research program and had one disaster after another making it impossible to set up the research (a supplier asked to be paid in advance and then skipped town with 10% of my start-up funds, the mariculture facility that grew baby Aplysia shut down for at least a year, etc.). It would have been easy to give up. However, I met a researcher who studied C. elegans (the same size as baby Aplysia) and I borrowed some to test different brands of dissecting scopes. When my first graduate student and I were testing the scopes we wondered whether they could learn. We investigated and found no one had tested them and so we got to work and within a few months we showed that they could learn and had data for habituation, dishabituation and long-term memory for habituation. I never looked back! I got through it by not focusing on the negative things that happened and by being open to the opportunities that opened up in front of me.
If you could research something completely different, what would it be?
I love scuba diving. I would love to do studies of marine animals, in the field, in the tropics!
What is your ideal weekend out of lab?
Relaxing with my husband and going for walks on the seawall in Vancouver.
What's it like being the president of the Pavlovian Society?
It is great. It was fun putting together the program for the conference, Jeff Wilson has been a great source of knowledge and support for the things I need to do, and the past presidents of the society stay connected and we have had email discussions about several society-based issues. It is a real honor to be a member of that team!
What do you love about the Pavlovian Society?
I love how passionate the members of the society are about their research! It a composed of so many smart and interesting people who are open and welcoming to new ideas and new researchers!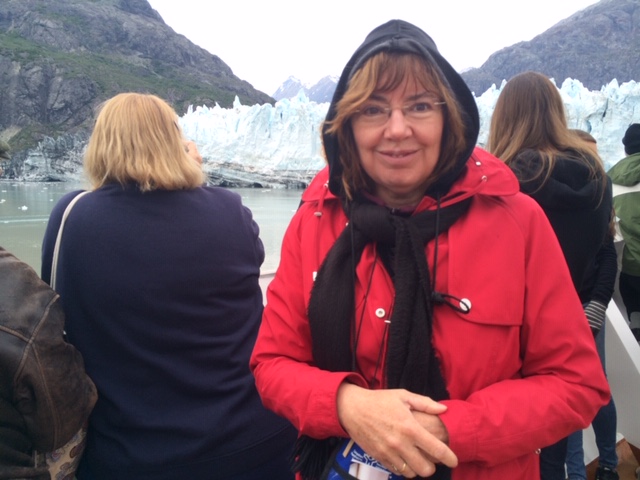 ---
Questions for October compiled by Alyssa DiLeo
---
September, 2019: Dr. Sheena Josselyn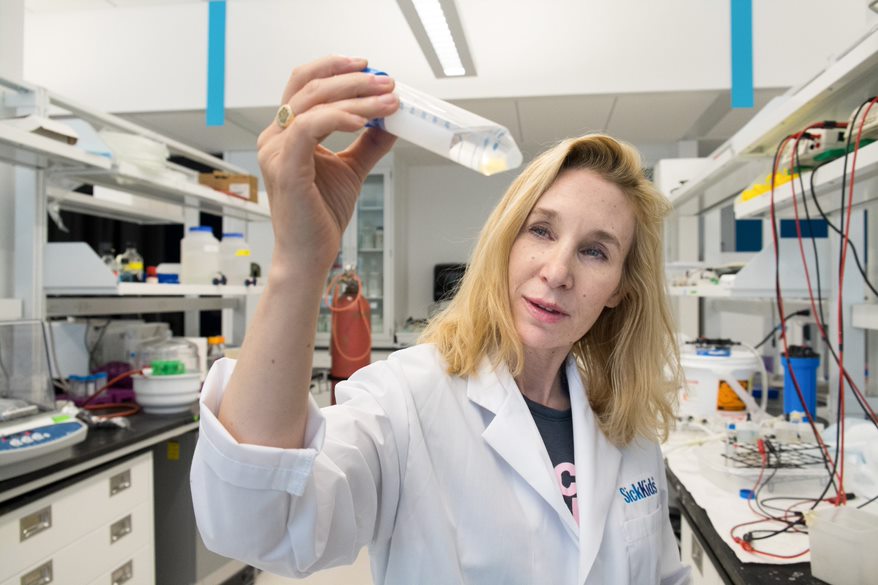 Sheena Josselyn is a Professor in the departments of Psychology and Physiology at the University of Toronto, as well as a Senior Scientist at the Hospital for Sick Children. She earned her PhD at the University of Toronto with Dr. Franco Vaccarino and conducted her postdoctoral training with Dr. Mike Davis at Yale and Dr. Alcino Silva at UCLA. Dr. Josselyn and her trainees study the circuit, cellular, and moleculer mechanisms of memory storage and formation and use. Dr. Josselyn is the speaker for the 9th Annual Women in Learning Luncheon during the Pavlovian Society Meeting in Vancouver, BC this October. More details, registration, and donation information are available here.
---
What project are you currently most excited about in your lab?
The big and somewhat grand problem we (and many other labs) are working on is trying to understand how the brain encodes, stores and uses information. We believe that this is a fundamental property of brain function. One could imagine that dysfunction of information processing could lie at the heart of a number of human disorders (from autism spectrum disorder to Alzheimer's disease). Our memories make us who we are, and understanding how memories are formed and used, I believe is a hugely fascinating question.
What is the biggest challenge you have faced in your career?
I found getting a faculty position quite challenging. Other than that, I find every day being a scientist a little challenging, but in a good way.
What advice would you give your graduate student self?
To enjoy the ride. That if you focus on the work, then things will eventually work out. My mother always told me (and I would tell my younger self) that things work out in the end. If things are not working out, then it means it is not yet the end.
If you weren't a scientist, what would you be?
Writer. I love to write. Or more accurately, I love to have written!
What is your favorite time of the year?
Summer - love the hot weather. I also like fall because it always feels like a fresh start.
What is your favorite thing about Women in learning?
Hanging out with smart and funny women.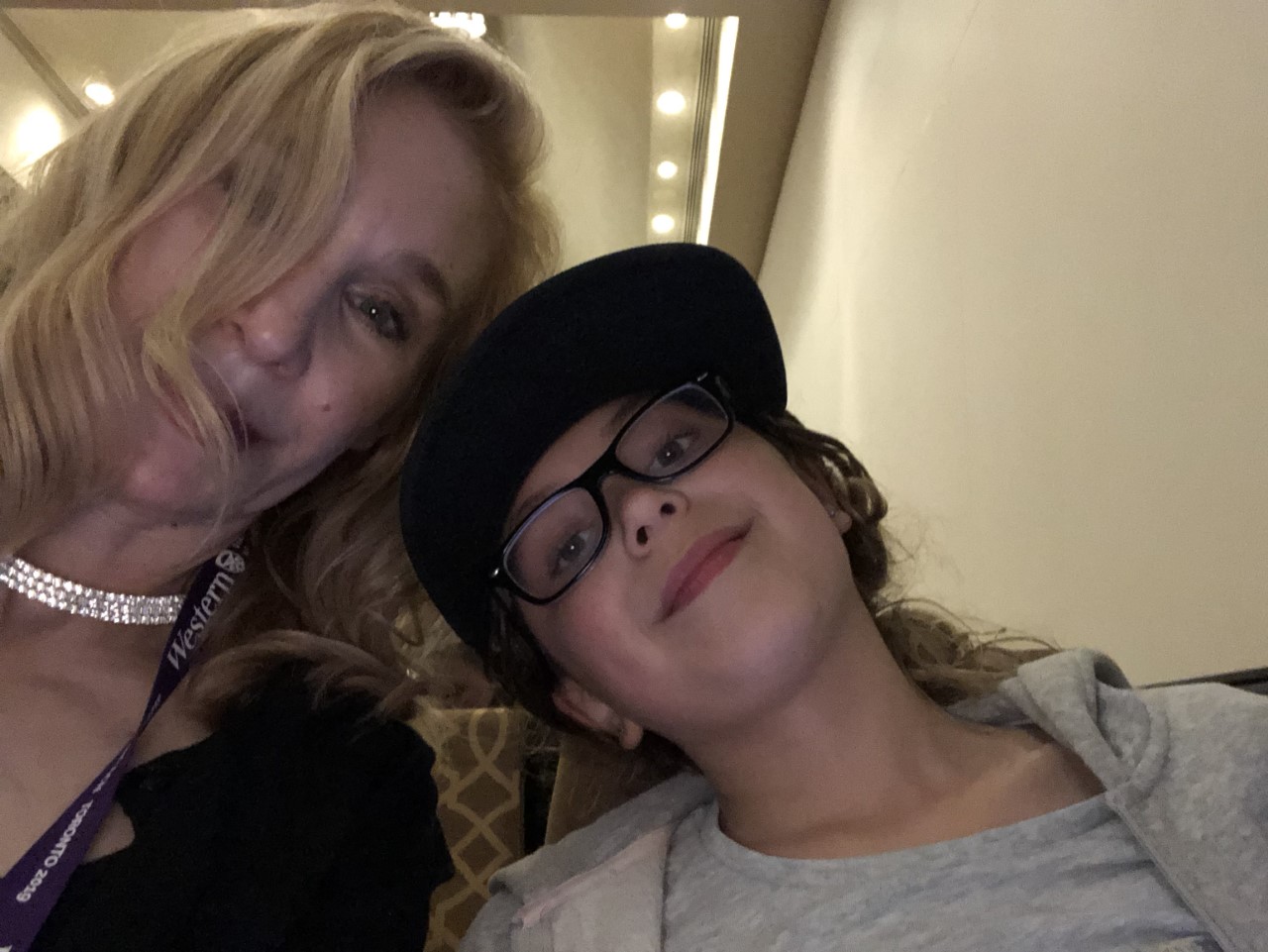 ---
Questions for September compiled by Hanna Yousuf
---
August, 2019: Dr. Rebecca Shansky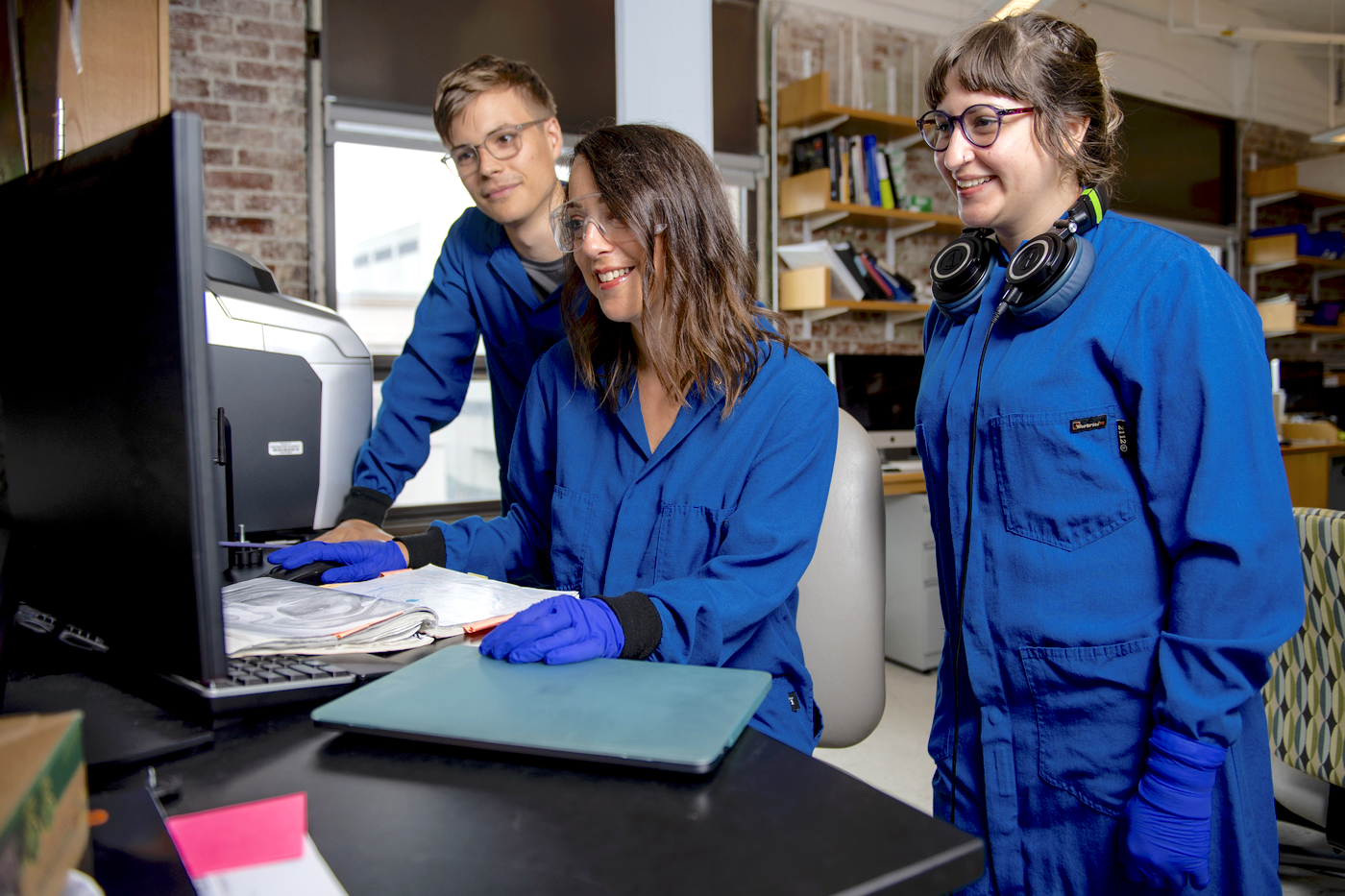 Dr. Rebecca Shansky is an Associate Professor in the Department of Psychology at Northeastern University. Dr. Shansky earned her doctorate at Yale University under the advisement of Dr. Amy Arnsten and conducted her postdoctoral work at Mount Sinai with Dr. John Morrison. In her lab at Northeastern, Dr. Shansky and her trainees study how the nervous system changes in response to aversive events, identifying distinct behavioral and anatomical differences between male and female subjects.
---
What project are you currently most excited about in your lab?
Right now I'm most excited about our project with the most unknowns. It's a collaboration with Bob Datta at Harvard Med School, who's developed a super-sophisticated behavioral analysis tool using a 3D depth camera that you'd find in an X-box. We're working with them to evaluate complex conditioned fear behaviors, which could help us develop predictive profiles of resilient vs. susceptible phenotypes in males and females. What I especially love about this project is that it's completely an undergraduate endeavor – my student Sierra came to work with us having zero lab experience, and I basically said, "See if you can figure out how to do this" and she just did it! I'm constantly amazed at the creativity and resourcefulness my students have.
Looking back at your career so far, what are you most proud of?
Our lab motto is "No shrugging" – meaning, if something seems wrong, don't live with it; fix it. So it might sound hokey, but I'm most proud of the times that I refused to shrug. This includes successfully fighting a negative tenure decision—one of the most mentally and emotionally challenging 6 months of my life—and being a long-time vocal advocate for studying both sexes in neuroscience research. In both cases, I feel like I have genuinely helped move the needle on the way people think about the culture of academic science, both in and outside of the laboratory, and that's pretty satisfying.
If you weren't a scientist, what would you be?
I wouldn't have known how to answer this question five years ago, but in 2015 my husband and I bought a dilapidated little house in East Boston and did a full gut renovation, just like on HGTV! We didn't do the construction work ourselves, but I designed the whole house, and although there was a lot about the process that was super stressful, I really loved the creative aspect. Picking out backsplash tile, wallpaper, floor stain, and seeing all those little decisions come together into beautiful spaces (that I now get to live in!) was just awesome. I learned a ton and found that I may have a bit of an eye for this stuff. So if I had to start over and couldn't choose science as a career, I would probably go to design school and help people make their homes pretty.
What is your dream vacation?
Without question, I want to go to Japan for like a month and just eat. Traveling and eating are two of my favorite activities, so if my plan to be an interior decorator doesn't work out, I suppose I could fall back on hosting a show where I just travel to amazing places and eat.
What do you love about the Pavlovian Society?
I've only been involved in Pavlovian Society for a couple of years so I admit that in a sense I feel like a bit of an impostor. The science is amazing, obviously. But what Pavlovian really gets right—and what is immediately clear to a newcomer—is its inclusivity. Even though there are some true legends involved, it doesn't feel like one of those scientific societies that's run by the "old guard." There are visible leadership roles for trainees, and I think that's a really fantastic model that other societies should emulate. I also love the Women's luncheon. It is so, so important to highlight the amazing accomplishments of women in our field, while also speaking plainly and openly about the challenges women in STEM continue to face.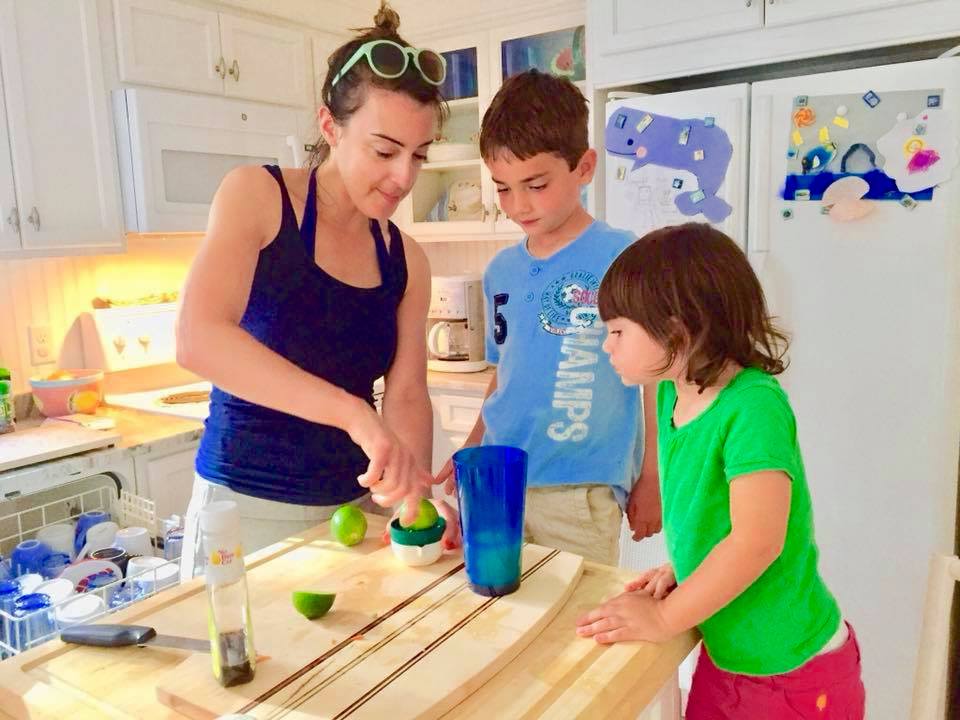 ---
Questions for July compiled by Sydney Boutros
---
July, 2019: Dr. Natalie Tronson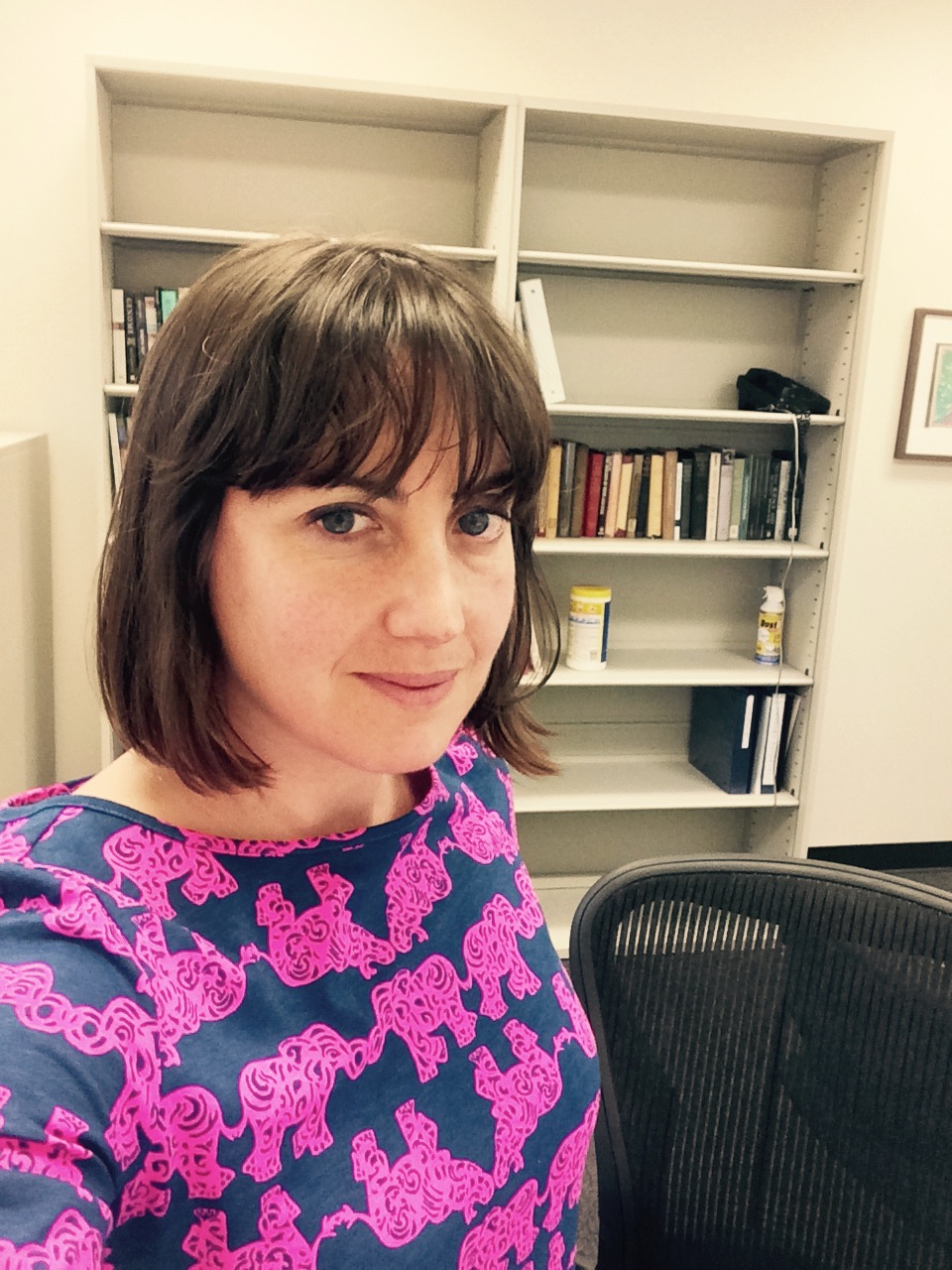 Dr. Natalie Tronson is an Assistant Professor of Psychology at the University of Michigan. Dr. Tronson completed her doctoral work with Dr. Jane Taylor at Yale University and her postdoctoral work with Dr. Jelena Radulovic at Northwestern University. In her lab, Dr. Tronson and her students examine the molecular mechanisms of memory formation and reconsolidation using Pavlovian fear conditioning. The Tronson lab is especially interested in how these processes are influenced by factors like stress and biological sex.
---
What project are you currently most excited about in your lab?
All the projects! My biggest issue is wanting to do all the things, all the time. But, probably the neuroimmune modulation of memory project. This project has everything: Sex differences, long-lasting impact on memory, relationships with Alzheimer's disease, multiple levels of analysis, and astrocytes!
What advice would you give yourself as a graduate student?
Don't feel the need to follow "the rules" of how an academic career is supposed to work. Do it your own way. It will either work out or it won't, but you'll be happier for following your own path along the way.
If you weren't a scientist, what would you be?
This is an existential question for me! I'll always be a scientist, even if I don't always work in academia or science. But outside of academia? I have no idea. I've never had a Plan B. I've never really had a Master Plan either - I've just followed what I loved and sought out opportunities as I've gone along. But in an alternate timeline where I did not study science at university, I would probably have continued to study music – composition more than performance.
If you could go anywhere in the world and do anything for one day, where would you go and what would you do?
Just one day? Just one thing? Something involving spectacular nature views, water to swim/play in, warm weather, and my family. Alternatively: a day in Antarctica.
What is one of your favorite memories as a child?
A bus trip with my family through the center of Australia to Uluru (Ayers Rock) when I was 10. You wouldn't think that days and days and days on a bus through the desert where the only other kids were your own siblings would be so fun, but it was a great trip.
What do you love about the Pavlovian Society?
I love that it has a great cross-section of people that study memory across all levels of analysis, starting with theory and behavior, to circuits and systems, and molecular mechanisms. And all of whom come back to the importance of understanding behavior as a central tenet to how to study learning and memory.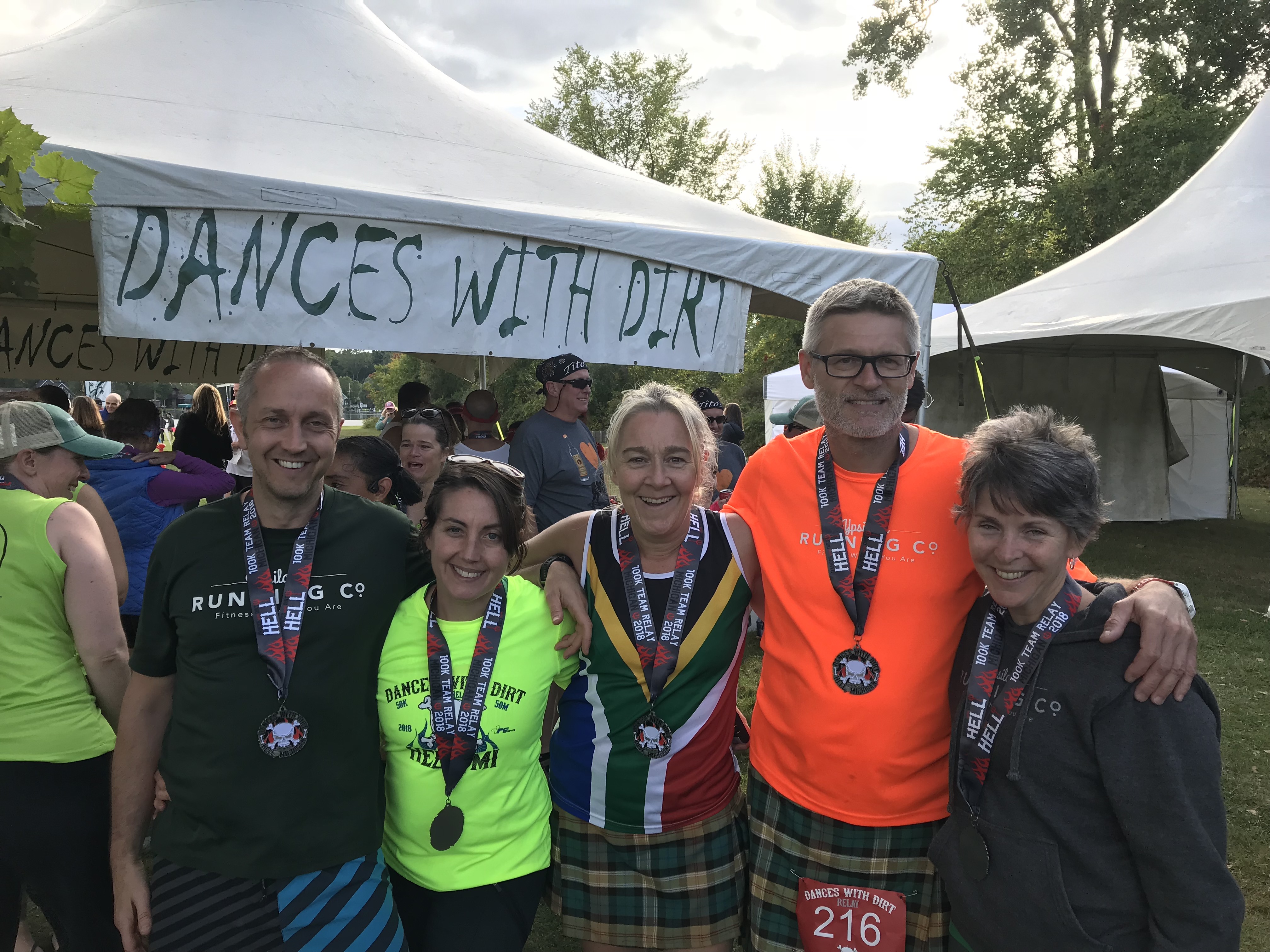 ---
Questions for July compiled by Camila Demaestri
---
June, 2019: Dr. Nicola Grissom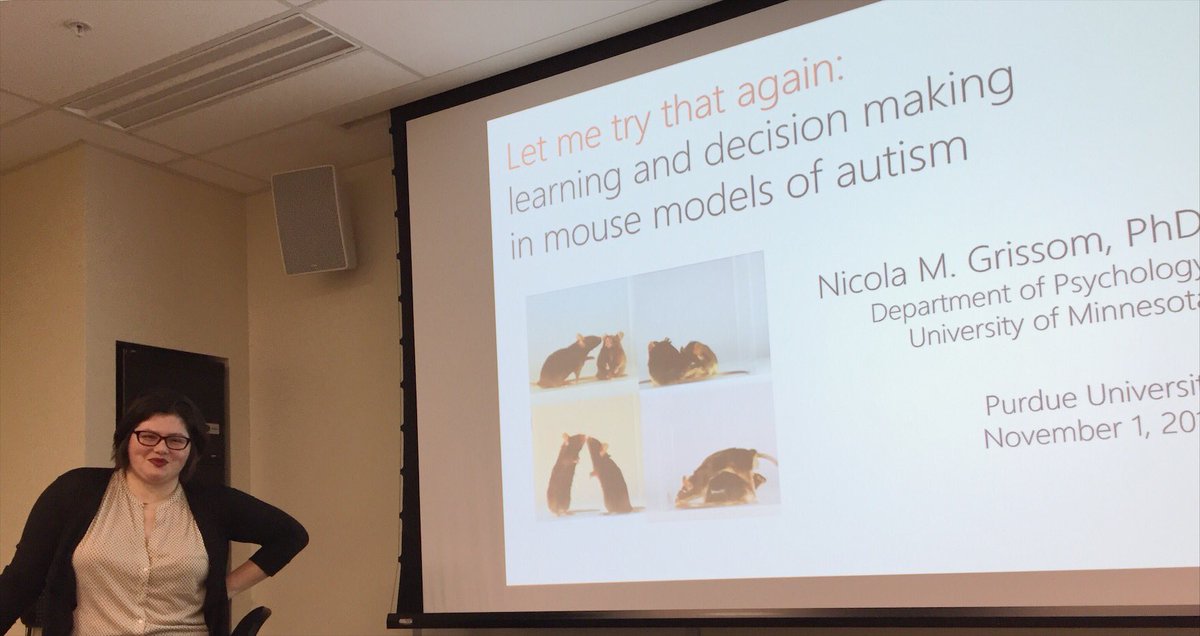 Dr. Nicola Grissom is an Assistant Professor in the Department of Psychology at the University of Minnesota. Dr. Grissom earned her doctorate under the advisement of Seema Bhatnagar at the University of Michigan and conducted her postdoctoral work at the University of Pennsylvania. In her lab at UMN, Dr. Grissom and her students study the molecular mechanisms of goal-directed behavior. They also conduct detailed behavioral work aiming to examine sex differences in motivated behavior, as well as how these systems differ in autism spectrum disorders.
---
What project are you currently most excited about in your lab?
The people in my lab have been working on some awesome projects! My graduate student Gerardo Rojas is beginning some experiments we've wanted to pursue for a few years now, related to how dopamine function might be different in mouse models of autism, and how this might relate to their different approaches to motivated behavior and executive function. He's already finding things I wouldn't have expected. It's thrilling to see something exist just because we had an idea. But equally exciting is the work my graduate student Cathy Chen is doing to understand how strategies in decision making in a reinforcement learning task differs in male and female animals, which is pulling us into research directions I didn't know existed a a few years ago. I admit that as thrilling as getting to find out answers to our burning questions can be, its even more satisfying to have people in the lab develop independence to come up with better questions than I ever would, and answer them. So I would say I'm most excited for the things I don't know yet!
Looking back at your career so far, what are you most proud of?
Surviving! Surviving despite the fact that the vast majority of the time, I am basically winging it. But so is everybody else, for the most part.
Is there any advice you want to give to trainees in the learning field?
There are lots of people employing learning techniques to prove a point about neuroscience that is fundamentally biological, and they aren't always doing a very careful job defining what they mean by psychological terms like learning. You have an opportunity as skilled observers of behavior to do science that addresses this problem, but to do so means figuring out which modern neuroscience techniques you want to incorporate into your training. Bridging this gap is incredibly exciting to me. We will never figure out how learning works by being precise in one domain and vague in another.
If you weren't a scientist, what would you be?
Noted, independently wealthy bon vivant and wit. Or, failing this, I might work with animal behavior in some non-scientific way, like training animals for film productions. I really enjoy training both my own pets and other people's. In both of these career paths, there's a lot of figuring out how to connect with the individual in front of you, whether you are trying to make them laugh (humans), trying to make them sit (animals), or trying to make them shake hands (both).
What's your favorite pie?
Strawberry Rhubarb. Rhubarb looks like poisonous celery and somehow we are using it in pie? And it's delicious? Who is responsible for this.
If you could go anywhere in the world and do anything for one day, where would you go and what would you do?
I once got to go to Lake Como, north of Milan, and ride the ferry between little towns on the lake. I would go back there and I would spend the day figuring out how to stay there longer than one day.
What do you love about the Pavlovian Society?
I love that there is a dedicated meeting for learned behavior. I appreciate that the motivation for the science is to understand the behavior and learning processes that drive it, not to understand a molecule or a specific circuit. Those are important too, but sometimes you need the expertise of a bunch of behavioral scientists.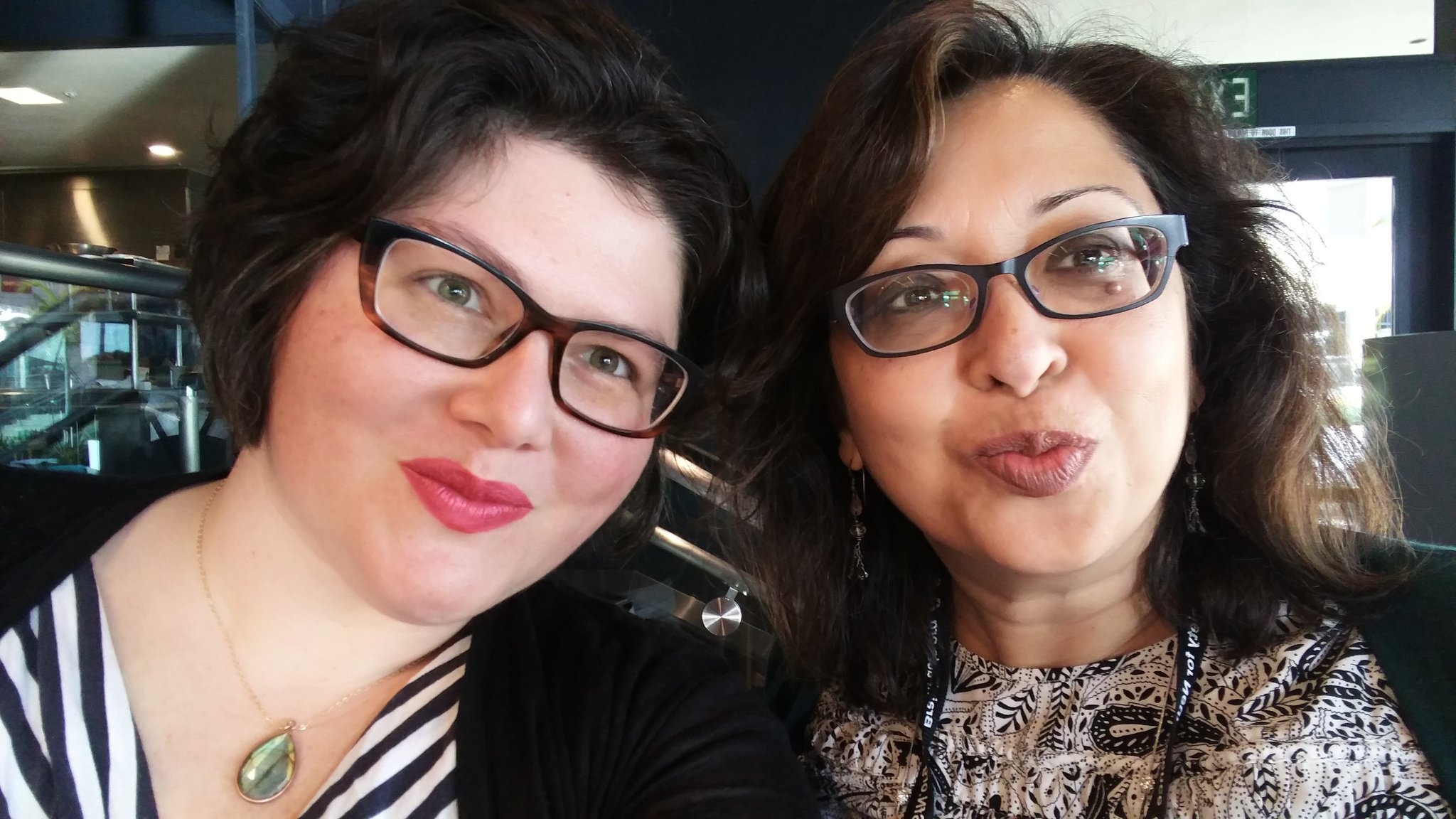 ---
Questions for June compiled by Miranda R. Schwabe
---
May, 2019: Dr. Kate Wassum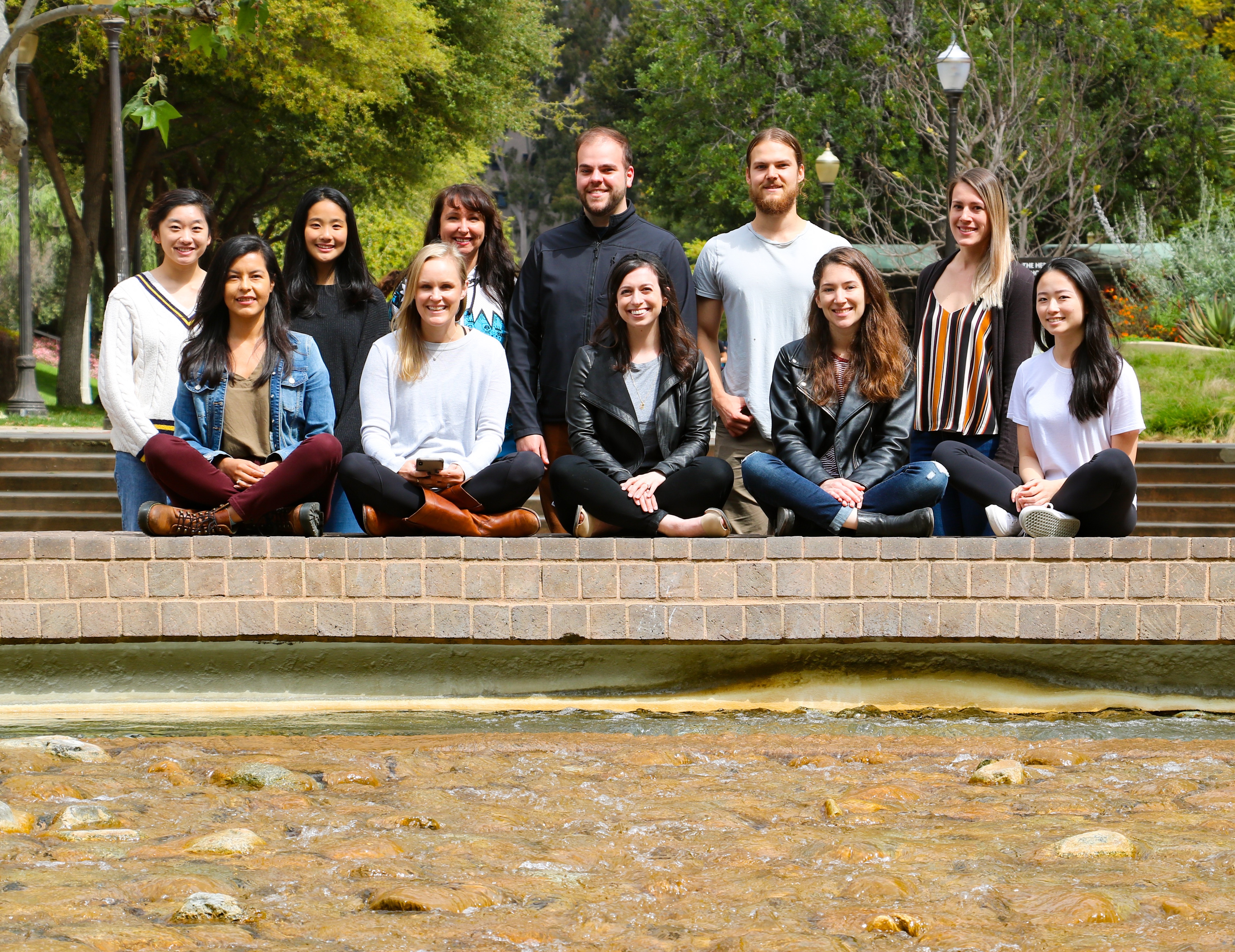 Dr. Kate Wassum is an Associate Professor of Psychology at the University of California Los Angeles. Dr. Wassum completed her graduate work under the advisement of Drs. Bernard Balleine and Nigel Maidment and completed her postdoctoral work with Dr. Maidment. In her lab at UCLA, Dr. Wassum and her trainees use a wide array of state-of-the-art techniques to complement nuanced behavioral designs in order to examine the neural circuits underlying distinct aspects of motivated behavior and decision making.
---
What project are you currently most excited about in your lab?
I pretty excited about all the work going on in our lab. But at the top of my mind right now is a project we've been working on basically since I started the lab. We are picking apart the reciprocal cortical-amygdala circuit that helps you learn about rewarding events and then retrieve those memories in the future to make good reward pursuit decisions.
Why is your research important to the general public?
What we're trying to do is to figure out how your brain learns about rewarding events and how it uses that information to direct your actions, motivations, and decisions. This allows us to expose vulnerabilities in the brain that can lead to maladaptive behavior and mental illness. From there we work to figure out how to restore adaptive function, thus revealing new treatment strategies for mental illness and neurodegenerative diseases. In our lab, we focus on addiction and depression, though our goal is to make our basic science work relevant to a broad array of psychiatric conditions.
What's one skill or hobby you want to learn outside of science?
Photography. I love taking pictures, especially portraits. But lately my toddler won't sit still for mommy's photoshoots, so I've gotten more into travel/adventure photography. I'm learning, slowly but surely.
What was the first research question you remember being excited about? Is it totally different from what you do now?
How do different addictive drugs differentially affect dopamine release in the nucleus accumbens? At the time, FSCV was all the rage and I found it incredibly exciting to give a subject a drug and immediately see how it's dopamine release changed. It was incredibly reinforcing and the dopamine those data elicited in my nucleus accumbens is probably why I'm a scientist. I still study dopamine.
Can you describe a turning point that was important to your career?
When I was a postdoc, David Jentsch invited me to lunch. I had no clue what he wanted to talk about. At that lunch he suggested I apply for the open faculty position in his department, UCLA Psychology. I was shocked, I didn't think I was yet qualified to go on the job market. His confidence in me gave me confidence in myself. This is my current job and I absolutely love it. I'm incredibly grateful for this career-changing encouragement. I think sometimes as women we don't put ourselves up for things (grants, jobs, promotions, awards, etc.) for fear we're not going to be competitive, we're not ready, we're not qualified, whatever. In addition to leading to my current job, this experience taught me to just go for the things I want. I hope I'm effective in spreading this advice and encouragement to others.
What's your ideal Sunday out of the office?
Get up early and head to the Sunday Hollywood farmer's market with my family. Have a huge breakfast from one of the vendors (usually a crepe or breakfast burrito), and get some delicious fresh local produce. My daughter stuffs herself on free samples. Afterwards we go for a hike in Runyon Canyon or maybe Griffith park if we're feeling adventurous. Come home for a nap (you said ideal, right? In my ideal world parent naps are a thing). Then head to the park to play with my daughter, followed by happy hour with my family and friends.
Finally, what do you love about the Pavlovian Society?
The behavior. I love that at this meeting the sophistication in neural analysis and behavioral analysis are both incredibly high. I think this leads to interesting and important advances in understanding associative learning and all the many processes it influences (motivation, emotion, decision making, etc.). I also love how I leave the meeting with lots of great ideas for future experiments and collaborations.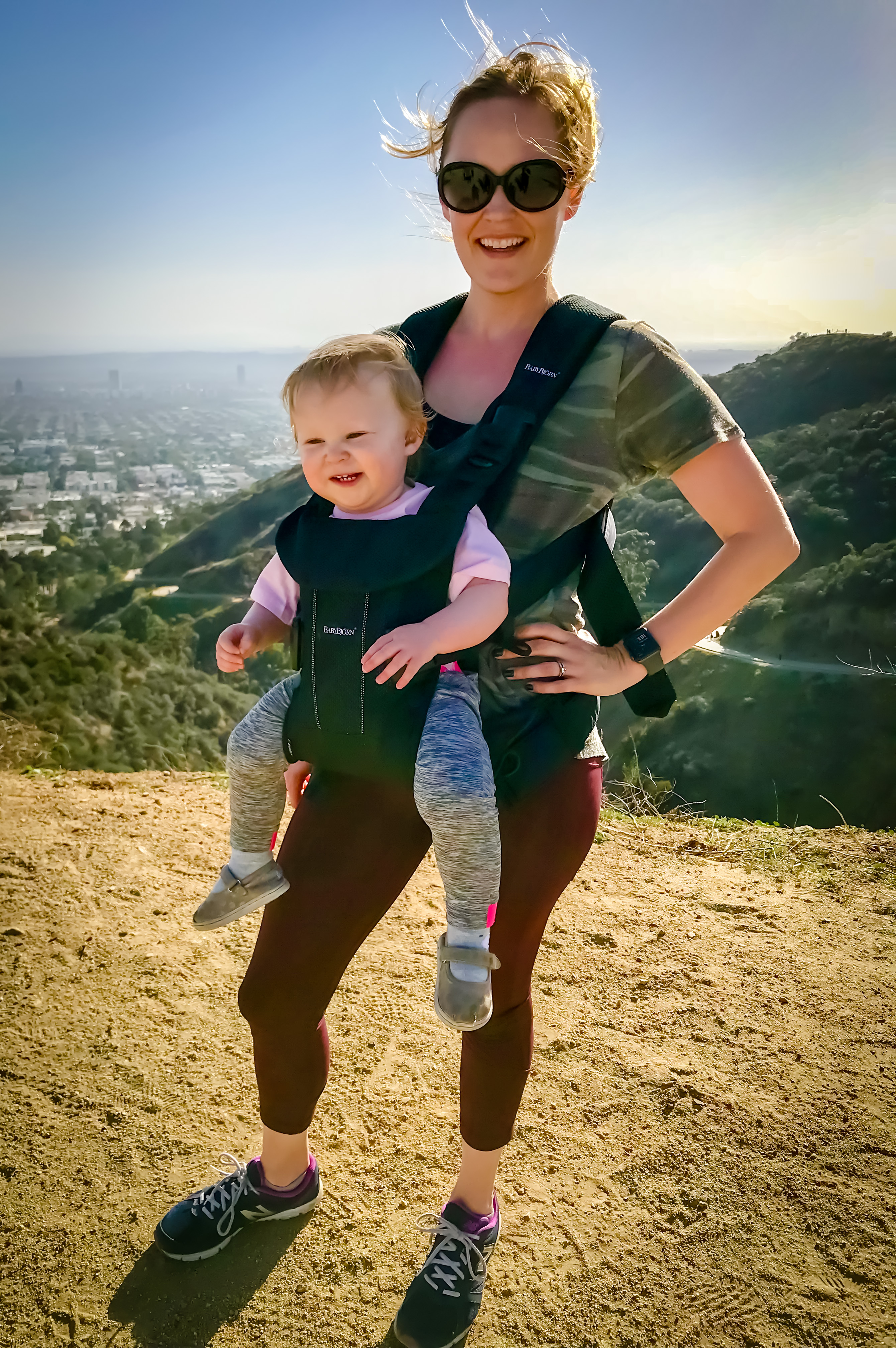 ---
Questions for May compiled by Kristina M. Wright
---
April, 2019: Dr. Mihaela Iordanova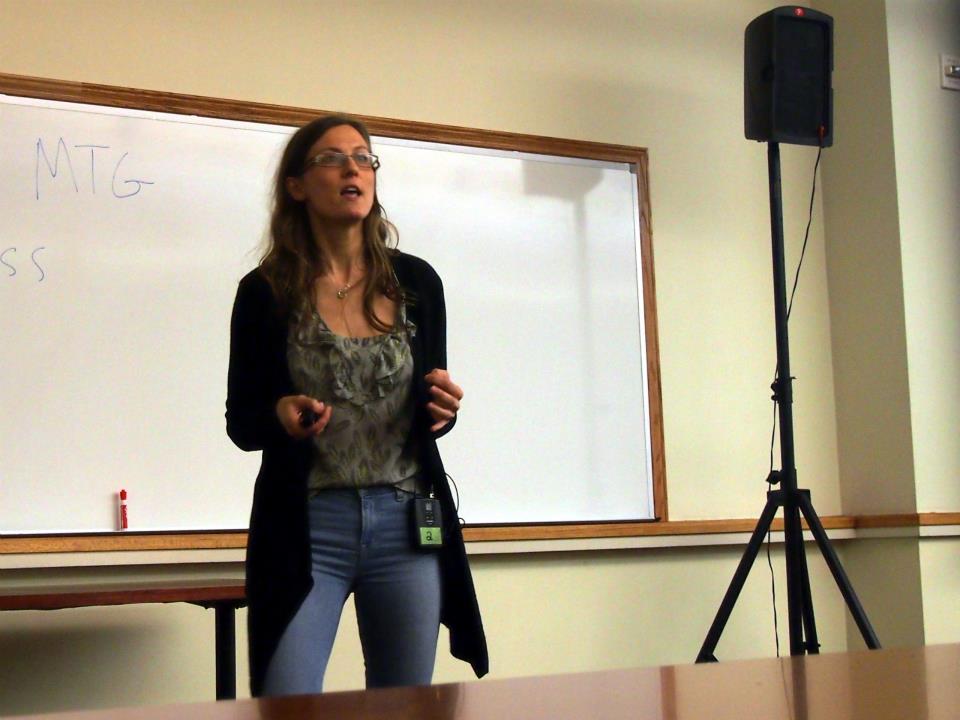 Dr. Mihaela Iordanova is an Assistant Professor in the Department of Psychology at Concordia University. Dr. Iordanova earned her doctorate in the laboratory of Dr. Fred Westbrook at the University of New South Wales, and conducted her postdoctoral training at both Cardiff University and the National Institute of Drug Abuse. Currently, the Iordanova Lab employs cutting-edge techniques with meticulously-designed, theoretically-based behavior to study how the brain changes in response to prediction error and fine tune our understanding of this type of learning.
---
What project are you currently most excited about in your lab?
We are currently looking at how fear memories are inferred across time. Whether rats do this retrospectively or prospectively makes such memories differentially dependent on the original emotional event and are thus underscored by different associative architecture. We are using the Fos-lacZ transgenic rat to determine whether deletion of neuronal ensembles activated by the original emotional memory affects the integrity of inferred memories. This allows us to look at the interdependence of memories and explore how different brain areas and circuits support this learning. I am very excited about this, because it exemplifies the complexity of normal memory but also bears relevance to the difficulty of treating trauma-based psychopathologies in humans.
Are there any benefits to being a woman in learning?
It is a great time to be a woman in the field of learning and neuroscience. Awareness of the hardship faced by women is growing fast and I feel lucky that this is happening in my lifetime. It also gives us an opportunity to make a difference that will benefit the next generation of female researchers. I also feel really blessed to be part of a network comprised of strong like-minded junior and established female scientists.
What advice would you give yourself 10 years ago?
Travel more. You don't have to spend every weekend in the lab to be productive.
What is a fun fact about you that people might be surprised to know?
I love jumping, so I recently bought a fitness trampoline. Now, I mostly spend my time negotiating with my kids when my turn to jump is.
What has been your favorite place you've traveled to so far?
A little village in the northeastern part of Bulgaria right by the Romanian border on the Black Sea. I went there with a close friend many years ago and we spent the time philosophizing about life, while listening to music, smoking cigarettes, and drinking wine.
Who is your favorite band or artist?
This changes all the time for me. Right now, it's Parov Stelar. He combines some of my favourite music genres – jazz, house, electro.
Finally, what do you love about the Pavlovian Society?
The great thing about the Pavlovian Society is that it has really deep behavioral roots, yet this does not come at the expense of cutting-edge neuroscience. Without understanding behavior, there is no hope of understanding brain function. The Pavlovian Society does not compromise and really has this right. I am really proud to be a part of it.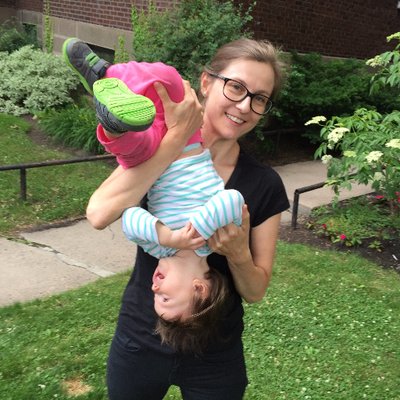 ---
Questions for April compiled by Madelyn H. Ray
---
March, 2019: Dr. Susan Sangha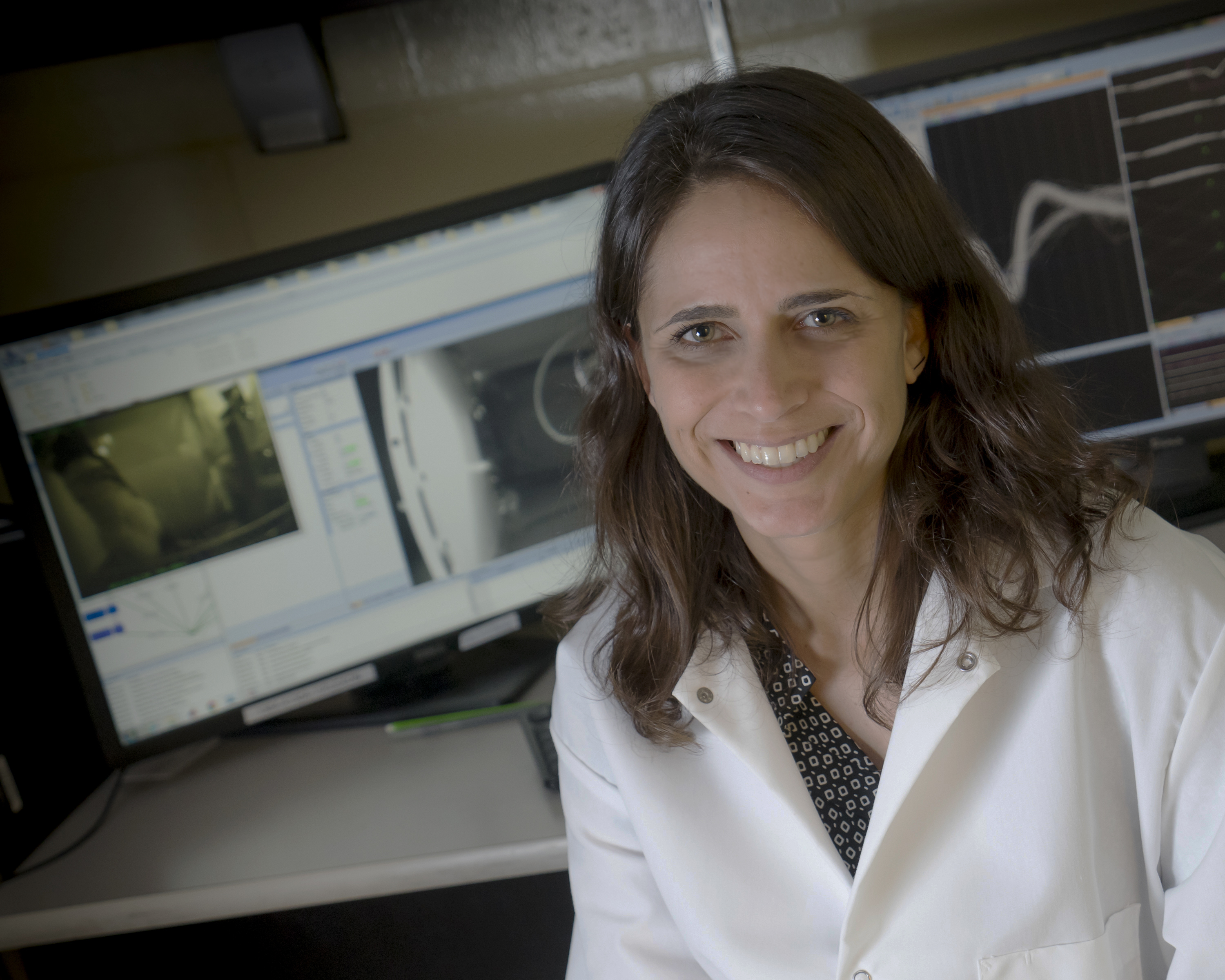 Dr. Susan Sangha is an Assistant Professor of Neuroscience in the Department of Psychological Sciences at Purdue University and the Purdue Institute for Integrative Neuroscience. Before starting her own lab in Purdue, Dr. Sangha received her PhD from the University of Calgary in the lab of Dr. Ken Lukowiak and completed separate postdoctoral fellowships under Dr. Hans-Christian Pape and Dr. Patricia Janak. Dr. Sangha and her students combine elegant behavior with in vivo single-unit electrophysiology and pharmacogenetics to understand how the brain changes during fear, safety, and reward cue learning.
---
What project are you currently most excited about in your lab?
Right now, we have some exciting neural data from the PFC collected in freely behaving rats during our safety learning task. At the single neuron level, we are seeing many neurons in the infralimbic cortex responding to a learned safety cue while fear behavior is being suppressed.
What challenges, if any, have you experienced as a woman in learning?
I feel like I have been overall quite lucky to have had really supportive mentors, both male and female, throughout my career. However, when I got my faculty position and was the 'boss' of the lab and classroom, it appeared to me I was not getting the same level of respect from students, in the classroom and in the lab, as a new male PI would.
What advice would you give yourself 10 years ago?
That would be 2009, when I finished my first postdoc and was starting my second postdoc. The thing I did right was take a chance and start my line of research on safety learning. The advice I would give myself would probably be "ok, breathe, relax, it'll all be fine". I was too stressed about getting the faculty position. I obviously succeeded in getting one, but life would have been fine if I didn't.
What's your favorite pie?
I don't like pie. I do like chocolate cake though.
What's your favorite season?
Fall, I go gaga over colorful fall foliage.
What's your ideal Saturday out of the office?
Being outside, taking photos and playing with my dog. I don't live near mountains anymore but a hike in the mountains would be a perfect Saturday.
What do you love about the Pavlovian Society?
Over the years, it has become to me an interactive and supportive community filled with other learning nerds.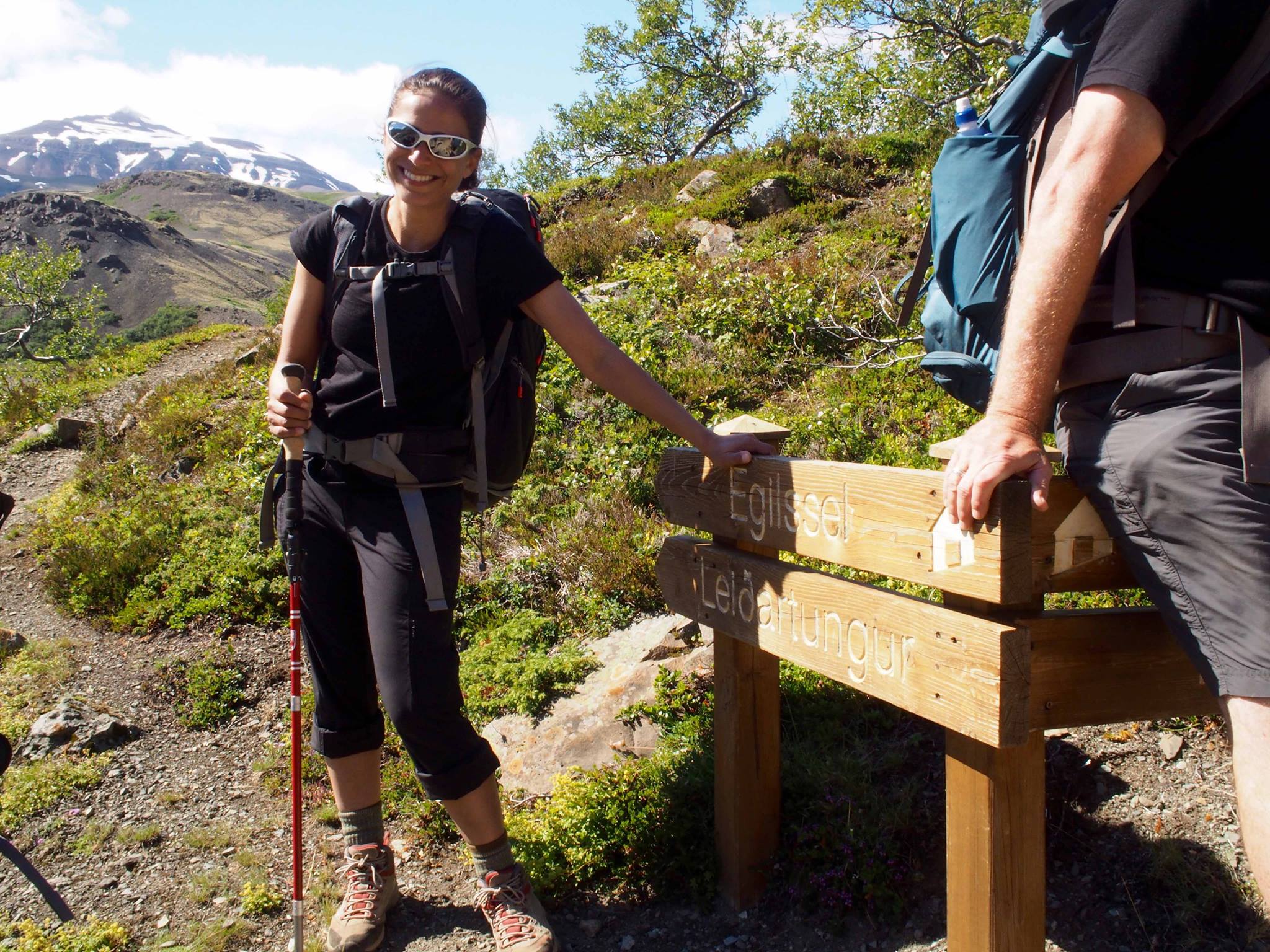 ---
This page was developed by Peter Euclide (peter.euclide@uwsp.edu) and is maintained by Sydney Trask (trask@uwm.edu).